Know the Facts: For the People Act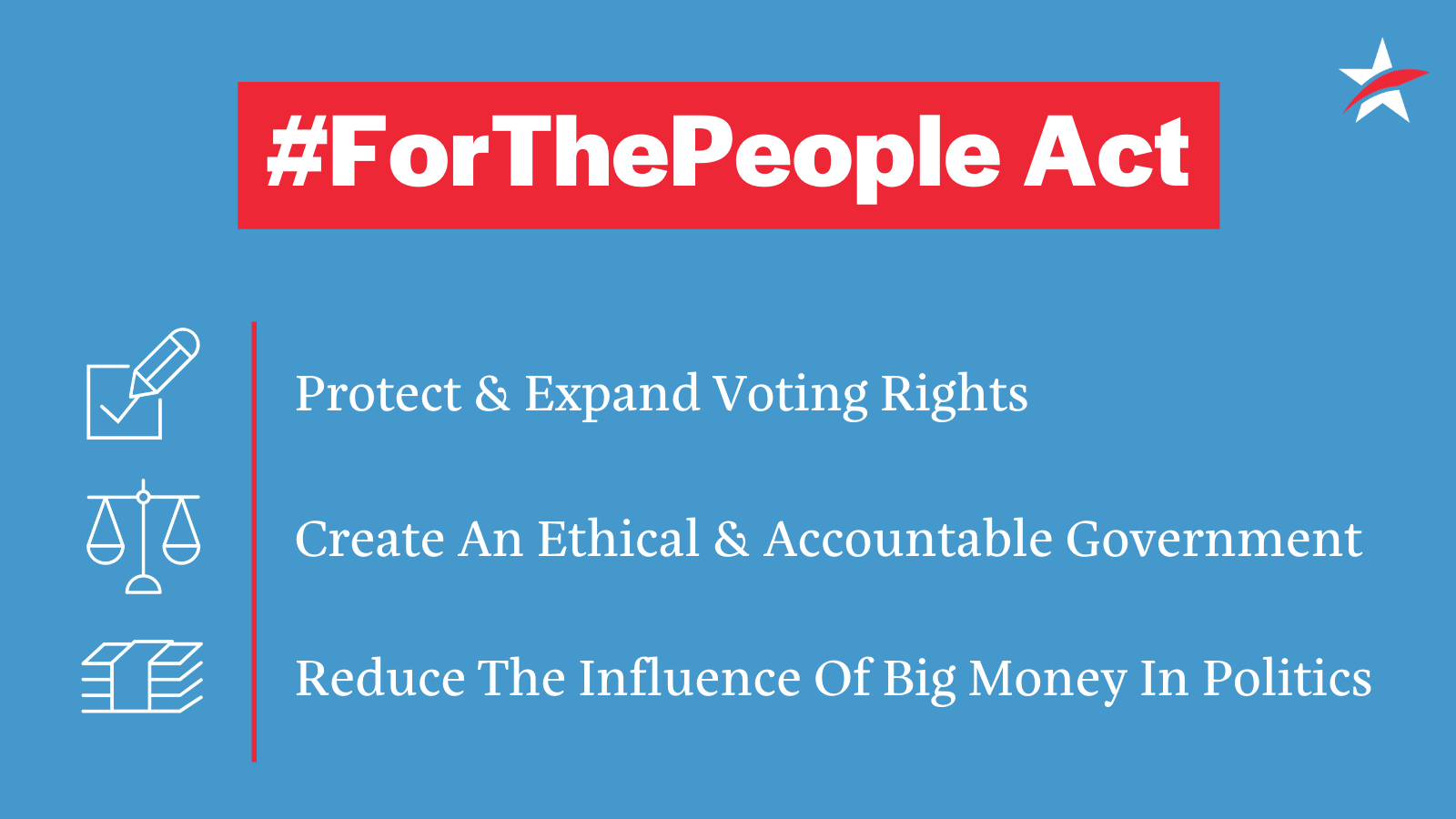 We all deserve to have a voice in our country and have leaders that prioritize strengthening our democracy. Unfortunately, there is a lot of disinformation surrounding the For the People Act, a bill Congress is considering to put power in the hands of everyday people. Partisan bad actors are working hard to spread lies about the integrity of our elections in an attempt to brand the legislation as a Democratic scheme in a lazy attempt to maintain political power.
In reality, the For the People Act would protect the freedom to vote for all eligible Americans, regardless of political affiliation. The For the People Act also strengthens election security ensuring "that American elections are decided by American voters, without interference…"
All in all, the For the People Act is the most comprehensive democracy reform legislation proposed in Congress in decades, as it tackles money in politics, government ethics, voting rights, election security, and gerrymandering.